Our Team
Meet the team behind Capital Contracting Services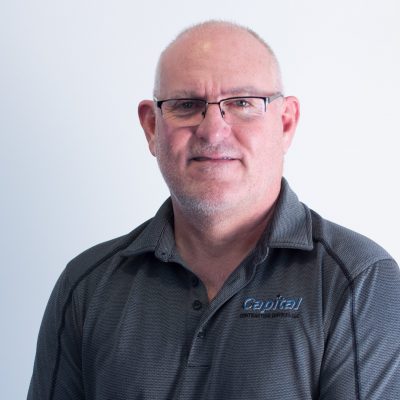 Dave Jones | Co-Founder
Dave was born and raised in Columbus, Ohio. He attended St. Francis DeSales High School where he lettered in Football and Baseball. After graduation from high school he attended Bowling Green State University where he graduated with a Bachelor Degree in Business Administration with a specialization in Finance and Risk Management. While attending college and after graduation he became one of the first franchisee's for College Pro Painters in Columbus.
While running College Pro Painters in Columbus he was offered the opportunity to start the first Certa ProPainters franchise in Ohio. After 2 years in business he became partners with Paul Darche. In 2003 Dave and Paul started Capital Roofing & Siding Ltd. Which is now known as Capital Contracting Services LLC.
Dave still resides in Columbus with his wife Trisha. He and Trisha raised 2 children who attended Olentangy High School. Dave played in the Men's Senior Baseball League for 4 years. He enjoys spending time with his family and is an avid Ohio State Football fan.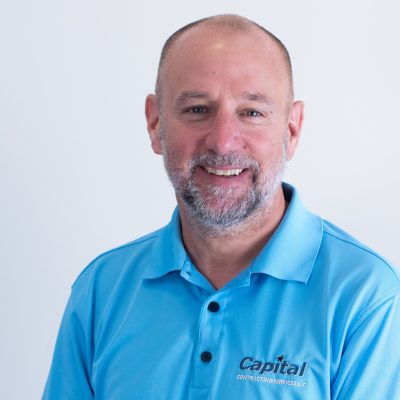 Paul Darche | Co-Founder
Paul attended the University of Rochester where he played baseball and was a member of the university's cross country ski team. After graduation he became a franchisee for College Pro in Brighton, New York. Two years later he began his career in franchising as a general manager for the upstate New York division. He was then transferred to Ohio.
He served as Vice President of the Ohio Valley division of College Pro until 1995. He then purchased one of the first franchises of Certa Pro in the U.S., which is now in its 23rd year of operation. His responsibilities include overseeing the operation of the franchise. With specific duties in the areas of marketing, sales, production, administration, finance, and franchiser relations. In 2003, in response to market demand, Paul founded Capital Roofing and Siding now known as Capital Contracting Services. Capital concentrates on repair, rehabilitation, and renovation, of multi-family and commercial real estate.
Paul was a 10 year member of the Columbus Men's Senior Baseball league as a catcher for the Columbus White Sox and Giants. He is an avid golfer who plays in local tournaments around central Ohio. He lives with his wife in Galena. They have two grown children who attended Olentangy High School.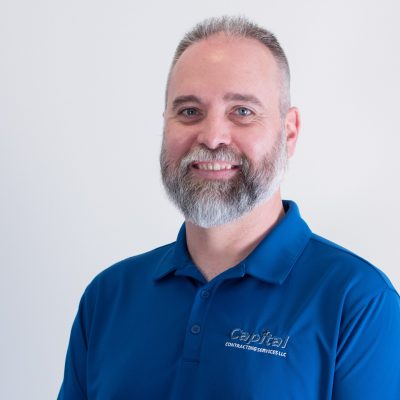 Joe Hoehn | Partner
Born and bred an Indiana Hoosier, Joe "saw the light" and moved to Columbus to attend The Ohio State University where he received his Bachelor's Degree – GO BUCKS! During school, he began his painting career when he applied for an internship at the Sherwin-Williams Co. Joe entered Sherwin-Williams' Management Training Program after graduation and worked in store management until 2004.
After leaving Sherwin-Williams, Joe joined CertaPro Painters in the summer of 2004 as a residential sales associate. In 2010, Joe took on a new role within the company as VP of Operations for the Columbus Residential CertaPro franchise. In that position, he managed and oversaw the marketing, sales, administrative and production systems for the franchise. Joe became full partner in 2017 when he joined Capital Contracting Services and CertaPro's Columbus Commercial franchise.
Joe has played drums for nearly 30 years and is a passionate concert-goer. He loves Disney vacations with his family and has two sons who attend Big Walnut schools.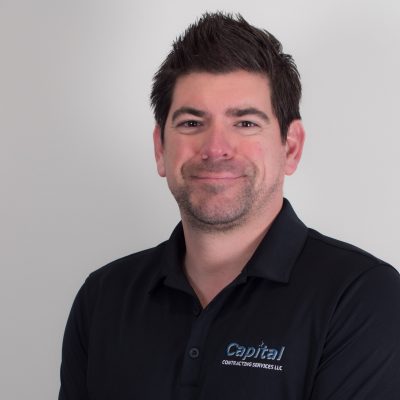 Mike Hess | Partner
Michael Hess is a native of Columbus, Ohio and attended Marietta College (1999-2003) where he played 4 years of Varsity football. His junior year he was a founding father and named Vice President of Lambda Chi Alpha Fraternity. During his first 3 years of college Michael purchased and ran a University Painters franchise in the Columbus area.
During his senior year of college Michael was introduced to Paul Darche and Dave Jones of CertaPro Painters and was hired as a residential sales associate in 2003. In 2005, he took over the production duties for CertaPro Painters and Capital Roofing and Siding (now Capital Contracting Services). In 2009, Michael became a full partner in both companies. His responsibilities include production, overseeing contractors and job sites, maintaining customer relations, sales, and safety requirements.
Michael is a member of Central Ohio Big Brother's Big sisters. He enjoys golf, traveling, and attending sporting events. He currently lives in the Short North/Downtown area of Columbus.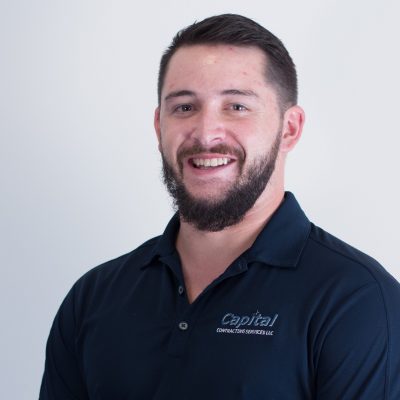 Kevin Rutter | Commercial Business Development
Originally from Northwest Ohio, Kevin entered the painting industry by becoming a College Pro Painters franchisee in Columbus, Ohio while attending Ohio State University. His experience there provided a solid base of knowledge to build a career upon at an early age. In 2016, Kevin joined the team at CertaPro Painters as a residential sales associate. In 2019, Kevin began a new role in commercial sales and business development with Capital Contracting Services and CertaPro's Columbus Commercial franchise. Kevin was a classically trained violinist and nationally ranked tennis player growing up and continues to pursue both of these skills. He enjoys traveling, concerts, and outdoor sports in his spare time.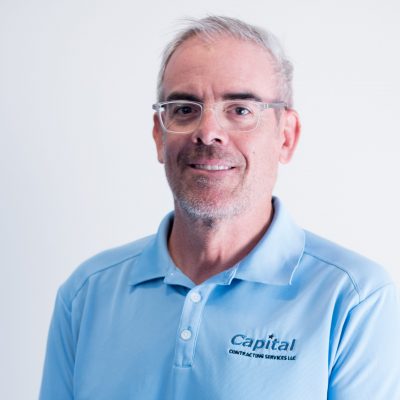 Mark Danniballe | Project Supervisor
Mark D'Anniballe joined Certa pro & Capital Contracting full-time as a production supervisor in 2018 after serving as a subcontractor for 2 1/2 years. As a production supervisor, Mark's responsibilities include a physical needs assessment, scope development, project scheduling and construction management. He has over 20 years experience in commercial renovation projects as well as new construction. Mark is responsible for general oversight of projects as well as the construction process and quality control. Mark has a degree in business administration from the University of Toledo and has a 10-year-old daughter. He enjoys working out and riding his bike.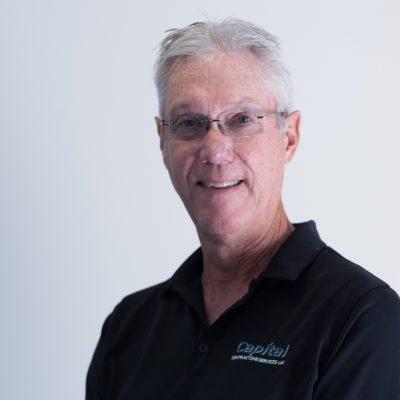 Steve Aungst | Commercial Estimator
Steve joined Capitol Contracting in February, 2018 after 20+ years working as a Project Supervisor and Customer Service/Warranty Manager for various residential builders in the Columbus market. He is a graduate of Grand Valley State University in Allendale, Michigan where he received his BS Degree in Geology.
Steve and his wife have three children and 6 grandsons. They enjoy traveling the world and spending time with their grandchildren.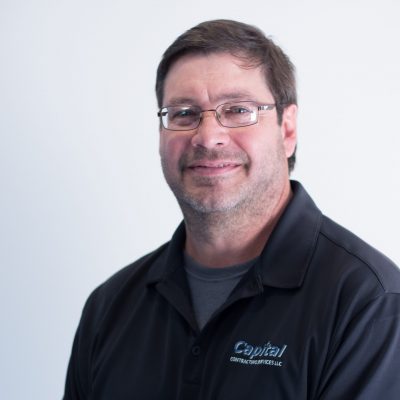 Mitch Saxby | Project Supervisor
Mitch hails from Marion Ohio and is a proud graduate of THE Ohio State University with a Bachelor of Science in Business Administration. After running a successful business in Marion for over 15 years he spent a few years estimating property losses for in the insurance industry and then as a project manager for a remodeling company. He joined the CertaPro team in March of 2018 as a Residential Site Inspector.
In his "spare" time, Mitch enjoys making improvements to his residence, woodworking and golfing.
Mitch and his wife will celebrate 21 years of marriage this year and they have two grown"ish" children. His son attends UNOH in the Auto tech and business management program and his daughter will be attending Lake Erie College in the fall to study Bio Chem and enjoy the privilege of playing lacrosse.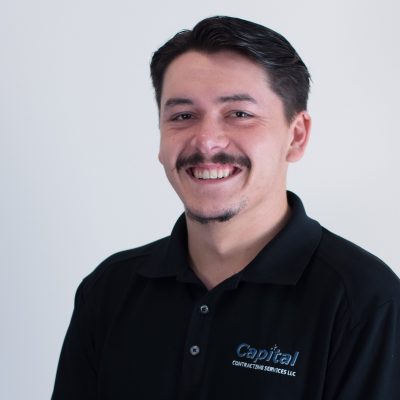 Tim Rutter | Sales and Production Assistant
Tim joined the Capital Contracting Services team full-time in 2020. Tim provides vital assistance to both our sales and production teams throughout any project we complete. We are excited to have him on board.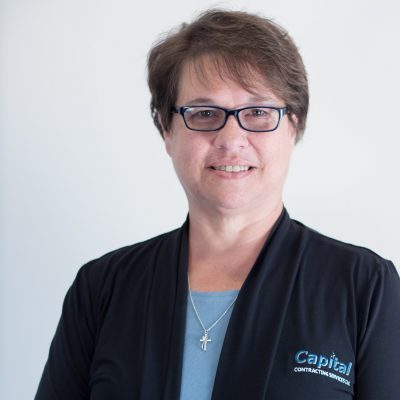 Ruth O'Bryan | Director of Administration and Executive Assistant
Ruth grew up in Westerville, Ohio. She joined CertaPro Painters in 2015 after 18 years working as a Senior Administrative assistant at CitiGroup. Ruth is married, with three grown sons. She spends most of her free time working with her husband on their house and enjoying the time she gets to hang out with her sons.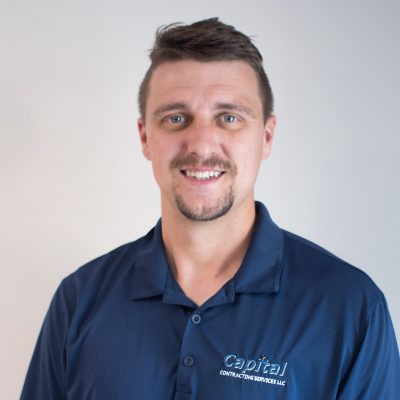 Ian Fisher | Logistics Manager
Ian Fisher grew up in Westerville, Ohio. He attended Westerville South High School and Columbus State Community College. Before joining Capital Contracting Services in 2021, he worked as an operations manager for a local courier company for over 15 years. Ian resides in Westerville with his wife and two young children. He enjoys spending time with family, going to concerts, and attending Columbus Blue Jackets & Columbus Crew games.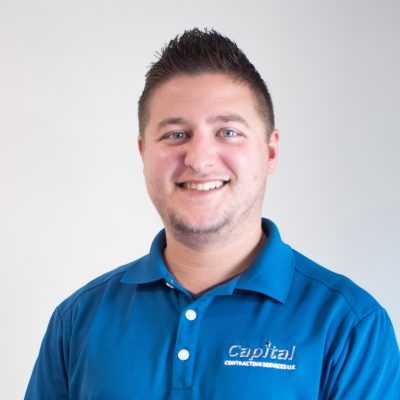 Damon Cambert | Sales Administrator
Born and raised in Columbus, Damon grew up attended school in Pickerington. His love for sports led him to play soccer, football, tennis, volleyball, and track. After high school, he attended the University of Kentucky and graduated with a B.S. in Business Management. During his time at UK, Damon played for the UK Rugby team and took up scuba diving.
Damon joined Capital Contracting Services in September 2021 after seven years working for Nationwide Insurance. While at Nationwide Insurance, he worked on the Support and Enrollment teams in Retirement Plans.
In his free time, he enjoys spending time with his family and friends. He is also big fan of the OSU Buckeyes and UK Wildcats. Even though he attended and loves UK, the Buckeyes are still #1 in his heart. He also loves the outdoors and nature whether it be fishing, boating, kayaking with his dog, or going on an adventure to see something he hasn't seen before. Damon even traveled with friends to Australia so that he could go to Steve Irwin's Australia Zoo. Crikey!